DUST COLLECTOR FILTERS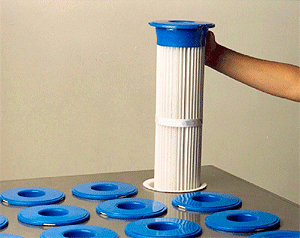 Pleated Filters
Pleated filters have few advantages over traditional filters. The pleats increase the filter's surface area allowing for lower air to cloth ratio in the same space and higher dust retention. Often pleated filter bags can be made to fit most existing baghouses without the need for extensive redesign. Pleated bags are easily mounted into a wide range of cell plated for both top and bottom load dust collectors.
Advantages:
Lower Maintenance Costs
Higher Efficiency
Greater Air Flow per Filter
Less Frequent Change Out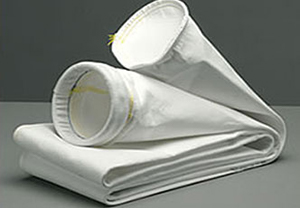 Pulse-Jet Filters
Pulse-Jet and plenum pulse baghouses collect dust on the outside of the filter. Clean air exits through the inside of the bag while dust particles collect on the outside filter surface, and a support cage prevents the bag from collapse during filtration.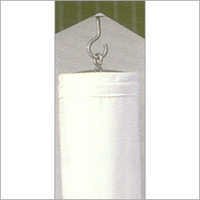 Reverse Air Filter Bags
Particle's are collected on the inside surface on the bag in the baghouse using a reverse air cleaning system. The dust-laden gas enters through the inlet (dirty side) of the collector and flows though the bag, and the clean air exits though the outside of the bag. A steel bottom of the bag protects the filter bag from collapsing. Reverse air bag top and bottom designs vary by cleaning system and original equipment. We can provide various type of bags. Clamps, bottoms, and additional accessories can be provided to complete your bag order.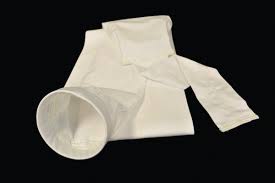 Shaker Filters
Shaker Filters - Shaker Filters collects particles on the inside surface of the bag, and the buildup of dust holds the bag open. These filter bags hang vertically in rows and the bag tops are closed, allowing them to be attached to the shaking mechanism across the width of the collector.
DUST COLLECTOR FILTER FABRICS
Filters are available in the following fabrics.
| | |
| --- | --- |
| Polyester | Available in woven or felt. This product is the most commonly used fabric, and is capable of operating up to 275°F |
| Acrylic | This product provides chemical resistance while operating up to 250°F. Available on both woven or felt. |
| Aramid | This product preforms at high temperatures while retaining strength, abrasion resistance, and dimensional stability, capable of operating up to 400°F. |
| PPS Ryton ©, Torvon ©, Procon © | This product provides chemical resistance, and can operate up to 375°F. |
| P-84© | Designed to provide enhanced efficient and maximize airflow allowing operations at temperatures up to 500°F |
| Glass | These products with the various finish options provide a high chemical and temperature resistance, capable of operating up to 500°F |
DUST COLLECTOR FILTER FINISHES
Filters are available in the following finishes
| | |
| --- | --- |
| Singe | This finish is used on the collection surface of the bag to promote particulate discharge during cleaning. |
| Flame Retardant | |
| HCE Silicone | This finish is used to provide water repellency, abrasion resistance, and high collection efficiency. |
| PTFE Membrane | This product is produced by heat laminating, and provides the highest collection efficiencies. |
DUST COLLECTOR FILTER CAGES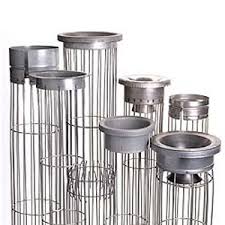 Atlantic Construction Service's Inc. can provide a wide range of dust collector cages to fit most baghouse makes and models. Cage construction typically consist of 10, 12 or 20 vertical wires. The horizontal ring spacing on the cage can be 4", 6" or 8". If height restrictions are a problem, two piece cages are also available.
Materials/Finishes
Carbon Steel
304 Stainless Steel
316 Stainless Steel
Epoxy
Galvanized Steel
Baghouse Accessories:
Pressure Gauges
Timer Boards
Air Locks
Sonic Horns
Solenoids
Diaphragm Valves
Replacement Kits
Leak Test Supplies:
Leak Powder
Precoat Powder
Black Light